Project Time Tracking - News
Removed link to Goodtime Account
June 2020
The link for the heading in the header of the project time tracking caused misunderstandings. This additional link referred to the settings of the Goodtime Account and now has been removed. Now the settings for the Goodtime Account can be accessed only via the Settings menu.
Improved statistics: time entries without a project
March 2020
Now the values for time entries without a project are better displayed in the statistics.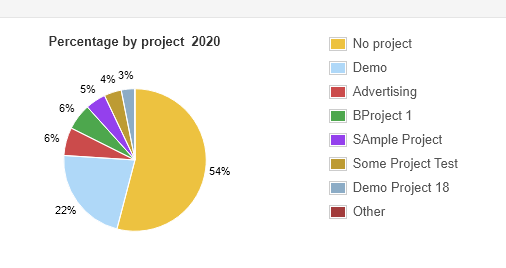 Show closed projects, etc.
February 2020
The selection for the display of closed projects, users etc. has been standardized: Now always the option to show the closed items is displayed.