Goodtime grows with you!
Goodtime is used by small companies and agencies, but also by the self-employed and freelancers - in all cases it adapts to the particular requirements. Thus the digital timekeeping is always as simple as possible and still offers all the necessary functions. Goodtime is also the right choice if you, as a small company, have big plans - here are three examples:
Page by page display
Lists often grow steadily and become eventually unclear. Goodtime automatically displays such long lists page by page from a certain size.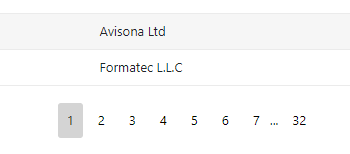 Customized selection
Drop-down lists are simple and clear. But choosing from drop-down lists that are too long quickly becomes tedious and time-consuming. The digital timekeeping software replaces such lists with more suitable representations if required. An example of this is the "selection for large number of projects". It can be activated in the settings.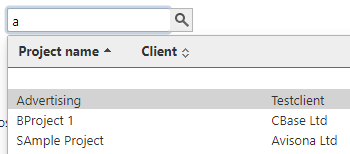 Activate only the functions you need
Unused functions take up space and only make the application unnecessarily complicated These can remain switched off in the settings. So Goodtime is always as simple as possible.